Introducing some of our most recent and historical partners.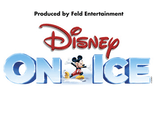 Boston Red Sox
Atlanta Dream
Los Angeles Clippers
New York Knicks
Oklahoma City Thunder
​Mountain Land Physical Therapy
Florida Panthers
Anaheim Angels of Los Angeles
New York Mets
CIT Electronics
Oakland Raiders
​New York Rangers
Portland Timbers
Portland State University
Chicago White Sox
Cincinnati Reds
Miami Dolphins
​Houston Rockets
Minnesota Timberwolves
Chicago Blackhawks
Denver Broncos
Seattle Seahawks
D.C. United
Chicago Bulls
Memphis Grizzlies
Golden State Warriors
Colorado Rapids
Edmonton Oilers
Dick's Auto Group
Leicester Tigers
Everett AquaSox
Boston Bruins
Minnesota Lynx
Bath Rugby
​Texas Motor Speedway
PGA Tour
Hershey Entertainment & Resorts
Houston Dynamo
A-dec
Rollins Center for Entrepreneurship & Technology
BYU Athletics
Monster Jam
Houston Texans
​Cirque Du Soleil
Arizona Coyotes
San Diego Padres
Toronto Blue Jays
Texas Rangers
Northwestern Mutual
Columbus Crew
​F.C. Dallas
Minnesota Twins
​Newcastle Falcons
​Dallas Stars
Pittsburgh Pirates
Toronto Maple Leafs
Atlanta Hawks
LA Galaxy
Washington Capitals
Nashville Predators
Manitoba Moose
​LA Dodgers
Phoenix Suns
Boise Hawks
Portland Rose Festival
Birmingham Barons
Idaho Stampede
Sacramento River Cats
San Jose Earthquakes
Gary Steelheads
​Utah Grizzlies
Fresno Grizzlies
Savin Corporation
Minnesota Wild
New England Revolution
Atlanta Braves
Positive Coaching Alliance
Pittsburgh Steelers
BYU Marriott School of Business
Las Vegas Aviators
Minor League Baseball
Major League Soccer
University of Miami Athletics
Feld Entertainment
United States Tennis Association
​New York Liberty
Portland Trail Blazers
ESCO Corporation
Orlando City SC
Rawlings
Moore Information
Live Nation
Toronto Raptors
Blount International
Maryville University
Ivoclar Vivadent
NAIA
​Dover International Speedway
University of Oregon
Ottawa Senators
Cleveland Browns
Comcast Spectacor
Carolina Hurricanes
St. Louis Blues
​Altoona Curve
Gateway Motorsports Park
​Kansas City Royals
Peter Jacobsen Sports
Chicago Bears
Churchill Downs
NFL
University of Texas
​England Rugby League
Global Spectrum
Arizona Diamondbacks
Washington Nationals
New York Islanders
LegallyMine
Nashville Socer Club
Great Lakes Loons
SoloSuit
Association of Luxury Suite Directors
VitalSmarts
San Francisco Giants
Since nothing happens until somebody sells something, jumpstart your career or team through world-class sales training.
"*" indicates required fields
Since nothing happens until somebody sells something, jumpstart your career or team through world-class sales training.
"*" indicates required fields